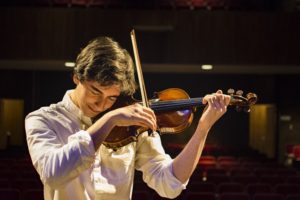 Basil Alter
Violinist
   Hailed by the Commercial Appeal as a "teenage virtuoso," Basil Alter is a violinist in Memphis, Tennessee. Originally from Clinton, South Carolina, he began violin lessons with his mother.
   At age 16, he was accepted into the Rudi E. Scheidt School of Music studying violin and composition, and was the concertmaster of all three of the schools symphonic and opera orchestras. He has performed solo recitals across the United States, Europe, and Asia.
   Recent engagements include solo appearances with the Armenian Philharmonic (APO) and a concert of his own compositions performed by himself alongside members of the Memphis Symphony.He currently studies violin at Manhattan School of Music with Albert Markov.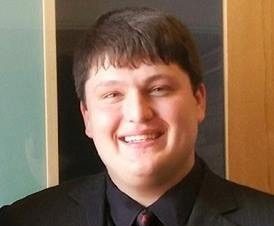 Joshua Dolney
Trumpet
   Joshua Dolney is a trumpet player from Deer Park, Texas and a former recipient college aid from JCRS. He has received a Bachelor of the Arts degree in Music Education from Texas Tech University, a Master of Music degree in Trumpet Music Performance from Oklahoma City University, and has recently begun a Doctorate in the Musical Arts degree for Trumpet Performance at the University of Illinois at Champaign-Urbana where he also currently resides as a Teaching Assistant for both Trumpet Studios.
   He has also performed in competitions and events such as the National Trumpet Competition both as a soloist and as a member in an ensemble, and the International Trumpet guild performing in an ensemble.  Once he has completed his DMA degree, Joshua plans to pursue jobs as a collegiate trumpet professor and as an orchestral trumpet player.
Listen to Josh here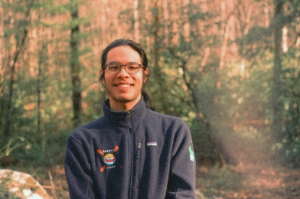 Joshua Sadinsky
Piano
   With the assistance of JCRS, Joshua Sadinsky studied with Xak Bjerken at Cornell University, and is current a MFA piano student with Vicki Ray at the California Institute of the Arts.
   While at Cornell, Joshua became interested in field recorded sound, while becoming deeply involved with outdoor recreation and guided backcountry excursions for Cornell Outdoor Education. Because of the skills he acquired in Outdoor Education, he was able take field recordings in the places such as Olympic National Park and state forests in upstate New York.
   Most recently, Joshua recorded an album of locomotive sounds in Berlin, focusing on public transportation and the fascinating sonic environment of public locomotive spaces. At CalArts, he currently pursuing  interests in jazz piano and piano technology.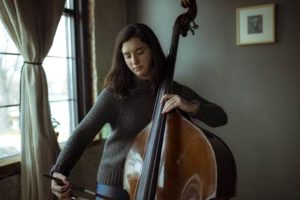 Caroline Samuels
Double Bass
   Caroline Samuels hails from Baton Rouge, LA.  Through the help of JCRS, she spent many summers at URJ Jacobs Camp, received her Bachelor of Music at the Eastman School of Music in Rochester, NY, and is currently pursuing her master's degree in Classical Double Bass Performance at Boston University.
   The Eastman School of Music provided Caroline with many great opportunities, such as performing at the Lincoln Center and at the the Kennedy Center. She has performed professionally with the Rochester Philharmonic Orchestra, the Syracuse Symphony, and the Binghamton Philharmonic Orchestra.
   In addition to  classical music, Caroline also enjoys jazz, folk and bluegrass music. She is currently a member of "Copper Hill", a Rochester-based folk band. The group toured throughout the Northeast this past summer and released their debut album, "Once Around The Sun", in April 2019.