JCRS held its "Jewish Roots of Fashion" Gala on March 30, 2019 at the New Orleans Marriott and carried its theme throughout the night's festivities by honoring the "fashionable" Mrs. Betty Kohn and presenting a style show in partnership with Dillard's of Lakeside.
This signature event raised vital funds for JCRS's camp, college and special needs scholarships for Jewish children and students. Mrs. Betty Kohn, who turned 95 in March 2019, walked the runway flanked by Gala Co-Chairs Loel Weil Samuel and Sue Singer.
In addition to a lively silent auction, the evening was capped off by a raffle drawing for a dazzling sapphire and diamond bracelet donated by Chad Berg and Lee Michaels Fine Jewelry. Broussard's provided the hors d'oeuvres for cocktail reception with libations donated by Sazerac Brands and Ste. Michelle Wine Estates. Chef Thorsten Leighty and his Marriott team provided the three-course dinner.
The Style Show produced by Dillard's at Lakeside featured Jewish designers such as Polo/Ralph Lauren, Calvin Klein, Michael Kors, and Hart Schaffner Marx and included "scenes" such as "Coming to America", "Circus Brights & Stripes", "Spring Showers & Flowers", "New York, New York", and a "Special Occasion & Bridal Wear" that featured a traditional Jewish wedding ceremony with a chuppah and a hearty Mazel Tov!
Read all about this fabulous night!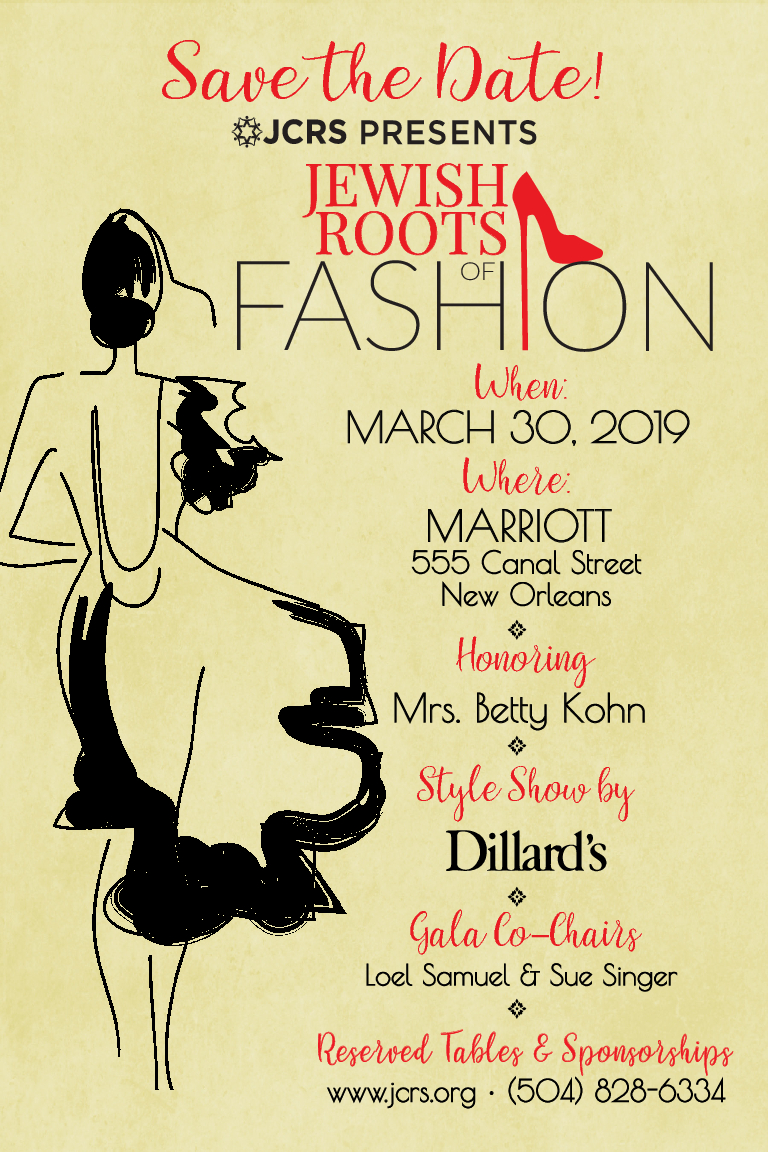 Images from the Jewish Roots Annual Galas
SaveSave
SaveSave